Nocs.us is online since:
September 2004
Total members:
1,155,395
Offers now running:
450

stats are renewed every 30 minutes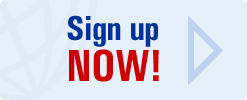 Membership Agreement
1. Membership requirements.

Your membership with Nocs.us depends on your ability to meet the following requirements:
a) You cannot be under 18 years old.
b) You have to be able to understand English.
c) You must agree to comply with all local, state, province, country or regional laws that may be applicable to your use of the Internet and your membership with Nocs.us.
d) You are not allowed to use a proxy server.

2. ONE member - ONE account - ONE computer - ONE household.

More than one person cannot use the same computer for accessing this site. Member cannot have more than one account.
You cannot have your friends or family members as your referrals if they are living in the same house/flat with you.
Cyber cafes or any other types of public computers are not allowed when accessing this site.

3. Referral program.

Members of Nocs.us are to be paid a stipulated commission for every new member whom they refer and also from the members referred by their referrals. The referral program is subject to the following terms:

3.1. One sponsor only.
Each new member may only designate one member as a sponsor (referrer) when registering at Nocs.us. You will only be credited for referrals for whom you are a verified referrer.

3.2. Referral levels & compensation.
You will receive commissions for your direct and indirect referrals; five (5) referring levels deep. Current commission rates are always posted on the Nocs.us website. Those are the rates that you will receive. If Nocs.us for any reason changes payout rates those will be posted on the site and all - current members will receive a 15 day notice by email.

3.3. Unlimited referrals.
The number of your direct referrals is not limited. You may refer as many people as you can to join Nocs.us.

3.4. Guarantee of accuracy.
You agree and understand, that although Nocs.us will use utmost care to fairly and consistently monitor your actual activities, it cannot fully guarantee the full accuracy of the process.

4. Payments.

4.1. Paying rate.
Paying rate can change. The current rate is always posted at the Nocs.us website.

4.2. Getting paid.
Current payout options are always posted on the Nocs.us website. After requesting payment accounts are thoroughly checked. After the request is accepted payment will be within 3 days.

4.3. Taxes.
Nocs.us is not responsible for your taxes. You are solely responsible for the payment of taxes on monies received from Nocs.us.

5. Privacy.

Your personal details are never given out or sold to third parties. We will not give out e-mail addresses or other personal information to other members.

6. Security.

This site has security measures in place to protect against the loss, misuse and alteration of all information under our control.

7. Your relationship with Nocs.us.

By filling out the registration form you are applying to receive a service. No employee-employer relationship is created by your use of the Nocs.us web site and its services. Nocs.us is under no obligation to offer its services to you.

8. Using the Nocs.us service.

By using the Nocs.us service you agree to the following rules:

8.1. Accurate information.
You must provide Nocs.us with valid personal information. If this information changes you must immediately update your profile.

8.2. Anti-spam policy.
Nocs.us strictly prohibits the sending of unsolicited mass e-mails of any kind. Nocs.us will not tolerate spam and reserves the right to terminate any member who violates its anti-spam policy.

8.3. Account termination.
Nocs.us may refuse to accept any application for - membership for any reason. Nocs.us may terminate this agreement and your membership with or without - prior notice for good cause.
Good cause may mean:
a) Violation of any provision of this agreement
b) Aiding in or promoting circumvention of the Nocs.us service
c) Acting against the business interests or reputation of Nocs.us
d) Otherwise acting in an unlawful manner in relationship to Nocs.us, the Nocs.us website, the Nocs.us service, or any internet service provider
e) Breach of our spamming policy
f) Any other reason in the sole discretion of Nocs.us.
Nocs.us reserves the right to terminate the membership of anyone who fails to meet the requirements of this agreement. Termination of an account may lead to full or partial loss of the points accumulated prior to termination.
Termination of an account is irreversible.

8.4. Sharing your account.
You are not allowed to share your account with any other individual. Nor are you allowed to transfer accounts to someone else. You are not allowed to change the status of your membership account without the permission of Nocs.us.

9. Canceling your membership.

If you wish to do so you may cancel your membership at any time by logging into your account and choosing to cancel your membership. Your participation will be cancelled and any money on your account will be lost. If you decide to cancel your account and later wish to re-enroll, you will be assigned a new account number. Any previous earnings made by yourself or through your referrals, that went unclaimed when you cancelled your account will not be credited to your new account should you re-enroll at Nocs.us.

10. Referral compensation may change.

Should the referral compensation change, you will be given 15 days notice which will be sent to your email address and also posted in your members area. Should such changes occur they will in no way affect your earnings accumulated up to the time of these changes.

11. Modifications to terms of membership.

Nocs.us reserves the right to change this Membership Agreement. Current members will be given 15 days notice by email, however it is also your responsibility to check this document periodically for any changes or modifications and you must not rely on e-mails as a sole source of information regarding this Membership Agreement or your membership. Your continued use of Nocs.us constitutes an affirmative acknowledgement by you of the Membership Agreement and any subsequent modifications made to it and your agreement to abide and be bound by this Membership Agreement.

12. Nocs.us trademark usage policy and license.

Nocs.us grants active members a limited license to use its name, logos or banners. If a member displays Nocs.us banners or logos on a website that contains content that may tarnish the reputation of Nocs.us or is otherwise objectionable to us, we may cancel the account of that member. Material that Nocs.us considers objectionable and which may not be displayed with its banners or logos includes, but is not limited to, content that:
a) Violates the intellectual property rights or other personal or proprietary rights of any third party.
b) Contains or promotes defamatory, obscene, fraudulent, profane or harassing communication.
c) Replicates or "mirrors" all or parts of the Nocs.us web site.
d) Promotes violence, drugs, militant or extremist views.
e) Promotes discrimination based on nationality, disabilities, race, sex, religion or age.
f) Depicts or promotes sexual acts, nudity, partial nudity or gross depictions.
g) Contains or promotes any unlawful activities or materials.

13. Disclaimer of warranties.

Member expressly agrees that use of the Nocs.us program is at your sole risk. The Nocs.us program is provided on an "as is" and "as available" basis. Nocs.us expressly disclaims all warranties of any kind, expressed or implied, including without limitation any warranty of merchantability, fitness for a particular purpose or non-infringement. Nocs.us makes no warranty regarding any goods or services purchased or obtained through the members' section or any transactions entered into through the membership program.

14. Limitation of liability.

To the maximum extent allowed by applicable law, neither Nocs.us nor any of its parents, members, subsidiaries, service providers, licensors, officers, directors or employees shall be liable for any direct, indirect, incidental, special or consequential damages arising out of or relating to this agreement, resulting from the use or the inability to use the service or for the cost of procurement of substitute goods and services or resulting from any goods or services purchased or obtained or messages received or transactions entered into through the service or resulting from unauthorized access to or alteration of user's transmissions or data, including but not limited to, damages for loss of profits, use, data or other intangible, even if such party has been advised of the possibility of such damages. Without limiting the foregoing, everything on the site is provided to you "as is" without warranty of any kind, either expressed or implied including, but not limited to, the implied warranties of services, merchantability, fitness for a particular purpose, or non-infringement. Nocs.us disclaims all liability, regardless of the form of action, for the act of other members, or users including unauthorized users, or hackers of the service.